About Lake Conroe, TX
Lake Conroe had it's beginnings after a horrible 7 year drought in the 1950's. It was planned as a reservoir for water shortages in the future. It is managed and maintained by the San Jacinto River Authority and was completed in 1973. Lake Conroe covers 21,000 acres and extends about 21 miles from Conroe up to the Sam Houston National Forest. There are roughly 157 miles of beautiful shoreline and forested land surrounding the lake.
As a man made lake that is a water reservoir it is not a constant level lake. The normal pool elevation is 201 feet above sea level, and it stores about 430,000 acre-feet of water at that level which is used as an alternative supply of water for the City of Houston.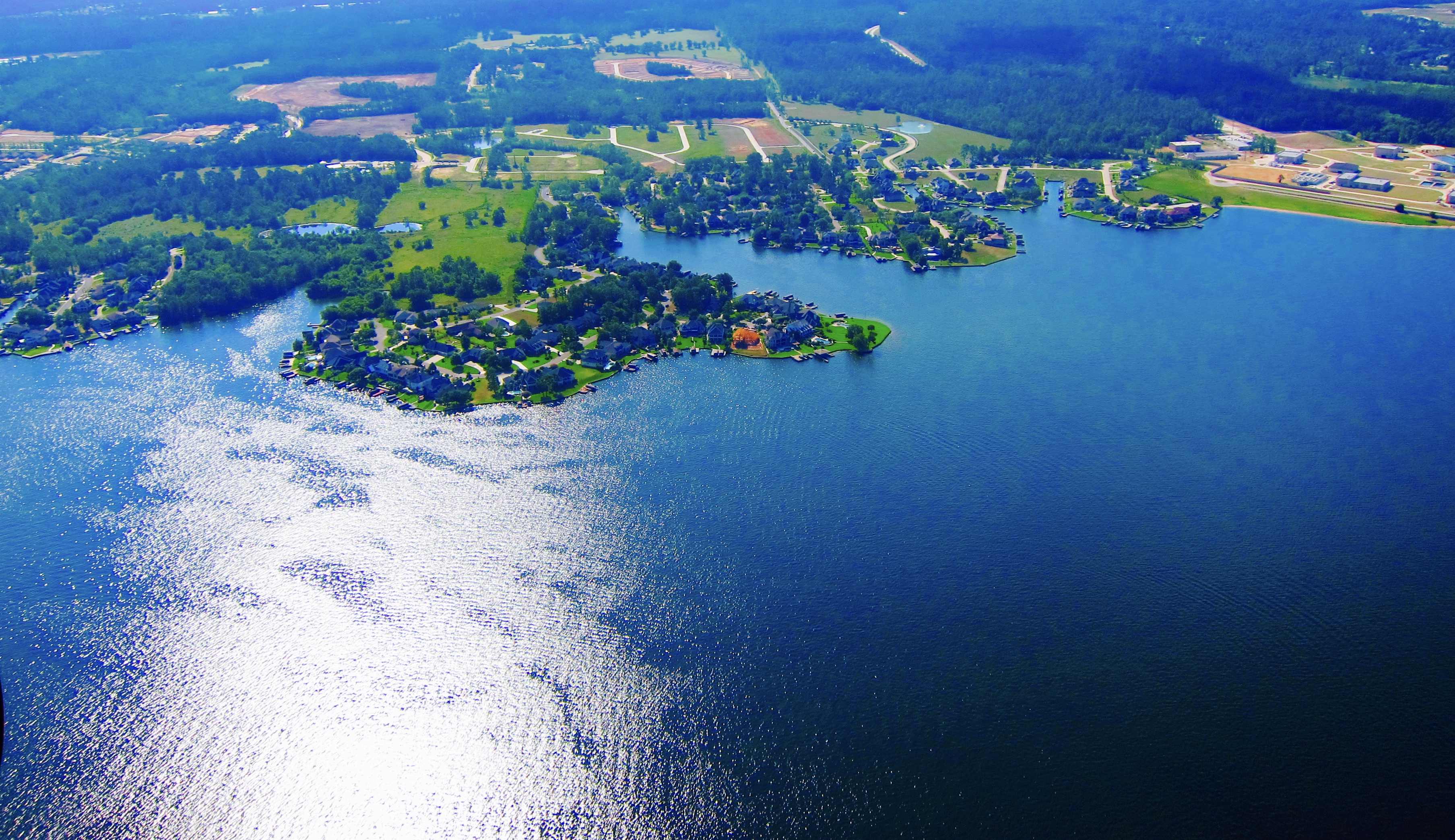 Lake Conroe Facts
**** All information from San Jacinto River Authority
Dam Information:

Earth Filled
Completed in 1973
Dam elevation: 212 feet above sea level
Dam width: 2.2 miles

Lake Information:

Surface acres: 19,640
Approzimately 150 miles of shoreline
Watershed drainage area: Approximately 450 square miles
Average depth: 20 ft
Normal elevation: 201 ft above sea level
Record high:  205.58 on October 19, 1994
Record low: 192.68 on December 02, 2011