Today I am excited to highlight my newest listing. It is an outstanding home at 16954 Glenheath Street. There are many great things about the house, but today I am going to focus on three main selling points—an opportunity for lake living, the open floor plan, and its outstanding location.
An Opportunity for Lake Living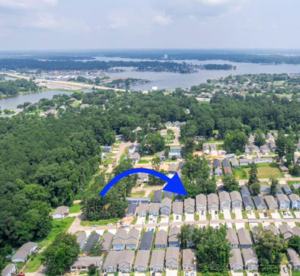 You don't have to live in a waterfront home to enjoy the lake life. 16954 Glenheath Street is a great example of this. It is not on the water, but in literally minutes you could be on the lake. As part of the Lake Conroe Village community, you are right off of HWY 105 across from the lake. Enjoy lake living without the price of a lake home.
The Open Floor Plan
16954 Glenheath Street is a beautiful home with an open floor plan. Entertain guests with ease in its spacious open living area. This house has four bedrooms and 2.5 bathrooms within its 1,586 sq ft. Another selling point is that the primary bedroom is on the first floor. Additionally, the entire home has a lovely, neutral color palette, which not only ties the home together beautifully but also creates a warm and clean feel. Easily make this house your home. It is ready for your furniture and personal decor.
Its Outstanding Location
We have already discussed how close 16954 Glenheath Street is to Lake Conroe. In addition to that, it truly has an outstanding location being so close to HWY 105. You will have the convenience of restaurants and shops within the Lake Conroe area as well as easy access to Conroe, The Woodlands, and Houston. This home puts you right in the middle of a booming part of Texas. You will absolutely love your new address!
Now that we have focused on three main selling points of 16954 Glenheath Street, know that we have not even discussed the updated kitchen or its "like new" condition. You have to see the full listing and its video, too. This is an outstanding home with an outstanding price. Move fast if you are interested. Contact Mike Goins directly at 936-444-5929. It won't be available for long!